Karen Peck and New River, "Journey of Joy", Music From The Heart
Karen Peck and New River are one of the top groups in Southern Gospel Music. Karen has been nominated for Favorite Soprano for 18 years straight. The group has had several number one songs consistently puts out great music.
I caught up with Karen Peck on the day that their new album, "Journey of Joy" was released. It was a pleasure to speak with Karen. Her down to earth, humble, spirit shines through and the Word comes easily from her mouth. I can always tell when someone spends time with the Lord. Their speech reflects it – "Out of the abundance of the heart the mouth speaks". Karen's heart is with the Lord.
Last Night
- First Single From Journey of Joy
I asked Karen to tell me about the first single released to Southern Gospel radio from "Journey of Joy" entitled, "Last Night".
"Last Night" was written by a very wonderful friend of mine, she's also a great songwriter. Her name is Marsha Henry. She wrote the song that Jeff and Sheri (Easter) sing "Roses Will Bloom Again" and co wrote the song we sang years ago, "God Like To Work When Nothing Else Does". She's also written a lot of other great Gospel songs.
"She has been very sick and the doctors haven't been able to diagnose her so for a year she hasn't been able to work and she's just been really down and out. She wrote this song, 'Last Night' and called me and said 'Karen I've written a song I think you might like.'
She sent me the demo where she's playing just the piano and singing and when I heard this song – I still know the exact spot where I heard this song in my car for the first time. I began to just, oh my gosh, I began to weep because I know what she has been going through and for her to write such a powerful song…I'm reminded of scripture "weeping may endure for the night, but joy comes in the morning".
When we were in the studio recording it, literally the Spirit of God fell in the studio and we had church. The only thing I can compare it to is when we recorded the song, "Four Days Late" in the year 2000. Four Days was so powerful in the studio and we had a similar situation with "Last Night".
"Last Night" as well as most of the songs on "Journey of Joy" have a rather progressive sound. The songs are definitely Southern Gospel but also show growth from her last album, "Good To Be Free". Karen commented, "We want to always grow in the Lord and as we grow in the Lord then every area of our lives seems to grow and get better. Our constant prayer is 'Lord let these songs minister to someone's heart'".
Click Here to read about the Southern Gospel Music Clasic, "Four Days Late".
Click Here For Lyrics and Music to "Daddy's Home", Southern Gospel Favorite by Karen Peck
Next To Jesus and My Wife, Nothing Has Changed My Life More Than This Video
Check It Out!
Hi, I'm Tim Eutin and this is my website. I hope that you enjoy it. The video above helped change my life. If you have ever desired the freedom of working at home or of being your own boss check it out. This video was the inspiration for this site. It has helped me to begin realizing my goal of being able to work part time and earn a full time income. Check it out. If you have any questions email me. Thanks again for stopping by my site. May God continue to bless you and your family.
---
Order "Journey of Joy" from Christianbooks.com and Save! This is the lowest price I could find....
---
Lyrics to Last Night

by Marcia Henry
Performed by Karen Peck and New River
From The CD, "Journey of Joy"

Last night the disciples had supper with Jesus
Their last meal together before he was betrayed
After prayer in the garden, He was arrested
Tortured and questioned until the next day
That day the mob cried out, "Crucify Him"
The sweet Rose of Sharon was crushed on the cross
A rich man named Joseph took care of the body
While Mary and loved ones mourned their precious loss
Chorus
Last night they buried the Rose in the Garden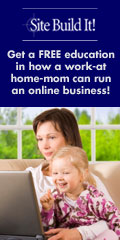 The fragrance of sorrow hung thick in the air
Satan was breathing a sign of relief
While angels were silently bearing their grief
God knew that His Son would arise with great power
But for now He was waiting and counting the hours
Verse 2
Mary and Martha spent the third morning
Gathering spices and watched for sunrise
the disciples were hiding, defeated and greiving
Too distraught to remember that Christ said He would rise
The soldiers were sleeping outside of the grave
Unaware that their prisoner was stirring inside
The stone rolled away, Jesus stepped from the darkness
The dawn of Grace had finally arrived
Chorus 2
This moring the Rose blooms in the garden
The fragrance of victory still fills the air
Last night there was weeping with no consolation
But this morning rejoicing in the God of Salvation
Today there is hope in the morning light
What a difference God made between now and last night
No matter how hopeless and final the night
It has to give way to the Son of pure light
Repeat Chorus 2
---
Whispered Prayers
I was previewing the song, "Whispered Prayers" with the studio door open when a coworker poked his head in and said "Who is that? That is really good!". The song "Whispered Prayers" was written by Earl Galloway of the Galloways and Jeff Steele of the Steeles.
"When I heard 'Whispered Prayers', this song blessed me immediately. As soon as I heard this song I wanted New River to sing the song and I envisioned doing a reprise with us singing ' ohhs' (there's a musical term for you!) and having some of our friends in the studio pray. We put a lot of prayer into this because we didn't want the prayer to sound planned. We wanted the Spirit of God to fall and to really minister through the song.
We got in the studio and began to share the vision of this song. We asked the Lord to speak to our hearts and what to pray and oh my goodness; I have goose bumps telling you this. We just stood in a circle in the studio and prayed whispered prayers. The individual prayers that you hear were Spirit led – I mean it was just phenomenal!.
Learn To Sing With A Full Vocal Range, Hitting Notes With Professional Perfection In Three Months! Try It Risk Free. Click Here!
---
Billy Graham Calls The Lost Home
While we were in the studio, Bubba Smith, the producer, said, 'Wouldn't it be great if we could get Billy Graham to come in and say the final prayer – like a prayer of salvation.' You know my first thought was –'wouldn't that be great! That's awesome!'. Then the second thought was,' We don't know Billy Graham – he doesn't know us – that would be almost impossible. Then I remembered and thought, 'Why am I saying this? All things are possible with God.
"I want everyone to listen to this story because there is a very valuable lesson that we learned and I hope that this will speak to your heart as well. Just know this – All things are possible with God. I mean here we are just a little group from Georgia and we prayed about this. It took several weeks for it to happen but we finally got the okay from Billy Graham to use some of the older archives and put a prayer of salvation at the end of 'Whispered Prayers'. When that happened I cried and said, 'Lord thank You so much for answering that prayer'."
Lyrics to Whispered Prayers

Written by Jeff Steele and Earl Galloway
Performed by Karen Peck and New River
From The CD, "Journey of Joy"

Souls in danger, bodies broken
Troubles here and everywhere
Arms that can't reach where they want to
Somehow make it through whispered prayer

Chorus
Whispered Prayers
Ride the wings of holy angles from here to there
There is power in whispered prayers
God is listening when we speak them
There is power in whispered prayer
Verse 2
Dark the midnight, low the valley
Doesn't seem that life is fair
What we need is our God's presence
It is ours now through whispered prayers
Chorus 2
God is listening when we speak them
There is power in whispered prayers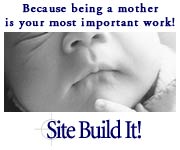 More interview with Southern Gospel Music's favorite, Karen Peck, after the following helpful links.
---
Here are some links to the best Karen Peck and New River accompiment tracks. They are the lowest prices that I could find. May you be a blessing to all that hear you!
Learn To Sing With Perfect Pitch…Click Here!
Daddy's Home, Accompaniment Compact Disc [CD]
Christian In The House, Accompaniment CD
Get About God's Business, Accompaniment Compact Disc [CD]
Ten Thousand Angels Cried, Accompaniment CD
I Wanna Know How It Feels, Accompaniment CD
That's Why They Call It Grace, Accompaniment Compact Disc [CD]
Just One Touch, Accompaniment CD
---
Karen Peck and New River's Journey of Joy
The title track of the "Journey of Joy" album was written by Karen Peck's sister Susan Peck Jackson and Rebecca Peck. "Rebecca Peck is not related. A lot of people think that we are sisters but we're not.", Karen smiles. "My sister Susan did just a phenomenal job on the album – so did Devin (McGlamery). I think I can brag on Susan and Devin."
"Journey of Joy is one of my favorite songs", Karen reflects, "I had done a lady's conference in Springdale Arkansas and the title of the conference was 'Joy for the Journey'. Susan said, ' Wouldn't it be great if we were to write a song about joy?!' and she started writing down ideas and came up with a partial tune and just happened to be talking with Rebecca Peck one day and said will you help me finish the song. Rebecca had the song done in no time. When I heard it I just loved it."
Karen paused for a moment then in her down to earth manner added; " We've had a lot of ups and downs the past few years especially when our dad passed away and we were devastated. Even through this hurt and devastation and disappointments of life there is joy in the Lord. He is our only Joy and He is our only Hope and He gives us a peace that can only come from knowing Him. This song really ministers to the heart."
Karen Peck and Faith
Karen Peck co wrote many of the songs on the "Journey of Joy" album including the song, "Faith". "Faith came to me very quickly", Karen smiles. "I was on the road and reading Hebrews chapter 11. This is the 'faith' chapter. My daughter who is in the third grade – we home school the children – learned Hebrews 11. For the whole year the worked on learning Hebrews 11 and explaining Hebrews chapter 11.
"I just thought 'Lord I just want to please You. In Hebrews chapter 11 it talks about without faith it is impossible to please God. So I just want to please the Lord and I got to thinking about that and the tears just came to me and I started singing the chorus and called John Rowsey and said 'Hey you might want to listen to this.' So he wrote that and when he finished the song it was exactly where I wanted it to be. He's so gifted".
As the interview progressed we talked about other songs, "Four
Days Late", "Hold Me While I Cry" and others which are the topics of other pages on the Southern-Gospel-Music-Lyrics website – check them out by following the links.
Karen Peck on Pleasing God

Karen Peck is a woman of God and I asked her what He has been speaking to her lately – what has He been laying on her heart. "Believing Him and taking Him at his Word", Karen states from the heart. "Believing the scripture, believing the Bible and what He says is true. That's what God has been teaching me, especially lately.
" I want to please God. I want to have faith in knowing. It's easy for me to believe for others. I can believe that God is going to come through for others. I can believe and won't doubt at all. I have friends that are going through situations and I pray for them and I believe with all of my heart that God is going to bring them through. But then when situations happen in my life then I start questioning, 'Well God – Lord help me' its so much different when the shoe is on the other foot.
"So what I'm praying now is – I've probably lived half of my life on this earth. I just pray that the next half of my life will count, will really count for Him. I want to please God with my faith. I want to have faith, believing that no matter what I face in my life, that He is there for me and He will take care of me, and not 'maybe' but that He will".
As I closed the interview I reflected back to Karen Peck and her heart's desire to live a life of faith, a life pleasing to God. I believe that she will live that life. But I chuckled remembering what she said – that it is easier to believe for someone else than for ourselves. I too struggle with that. Be watching for more with Karen Peck.
Karen Peck's music is music of hope and faith that I have found useful in times of trouble. Sometimes we need a little help in dealing with some of life's problems. One thing that God has given us is the gift of qualified, Christian Counselors. If you are facing a mountain that seems to high to climb, remember that God is with you and there is always help at your local Christian Counseling Center.



Karen Peck Talks About Four Days Late, Lyrics,and More...Click here
Karen Peck's "Daddy's Home", Lyrics, Music and More...Click Here.
Return to Southern Gospel Music Lyrics Homepage