Michael Combs, A Southern Gospel Soldier That's Not Lonely Anymore


Michael Combs has emerged as one of Southern Gospel Music's most exciting singer-songwriters. With songs such as, "It Was Me", and "Drinking from a Saucer", Micheal has grown into one of the premier songwriters of our times.
Michael Combs was born again into the Kingdom of God on February 6, 1989. His wife Denise accompanies him to his concerts. They met while they were employed by Bell South. Shortly after Michael proposed to her, he was diagnosed with cirrhosis of the liver and was hospitalized for almost two months. Michael did get married and God did heal Michael by providing for a liver transplant. Today the couple ministers the Word of God leading hundreds to the Lord every year.
Michael Combs is not the typical Southern Gospel Singer. His unique vocal style sets him apart from his peers. His high
intensity performances are both dramatic and moving. In addition to his high energy performances, Michael captivates his audience with his skills on guitar and piano.
I remember my first encounter with Michael Combs' music. My pastor, Pastor Richard Green of God's Ark of Safety Ministries (He is fulfilling his calling by building an exact replica of Noah's Ark as a sign of God's love and soon return. Check out www.godsark.org .) came into the studio with a CD from a man that he had just seen in concert over the weekend. Pastor Green was excited and mentioned how this man had just "sung his heart out" and how the Spirit moved and people's lives were changed.
He then played the song, "It Was Me". I was knocked out. The message was incredible and the delivery was something original and compelling. This song was the most requested song on the He's Alive Radio Network that year.
In a day and age where so much of our music is recorded to sound like the hits but just slightly different, Michael Combs stands out. People either love his music or they don't. I for one think it has risen to the top and Michael has earned a place among the best of our times.
To book Michael Combs at your church or event contact the Becky Simmons Agency at 615-595-7500.

Click here to save up to 50% on contacts lenses and get FREE SHIPPING at 1800CONTACTS.com!
---
Next To Jesus Christ, Nothing Has Changed My Life More Then This Video
My name is Tim Eutin and this is my website. Thanks for visiting. The video above contains information that helped transform my life. The free info allowed me to gain control over my finances and begin the journey to my dream of working from home.
If you have ever wanted to work from home, earn an income from your hobby, or want to supplement your retirement, watch the video. You'll be glad you did. Thanks and may God continue to bless you and your family.
---
Michael Combs Lyrics That Change Lives
It Was Me
Performed by Michael Combs
From the CD, "I Came Here to Praise the Lord
"

Their heads were low
Their steps were slow
As they walked along that long Emmaus road
And as He drew near
He said, "Why are you so sad?
Are things really that bad?"
They said, "Sir
Have you not heard?
You must be a stranger in this town
Because the one who came
In the Father's Name
He has been cut down

They've laid His body in the ground"
As they walked and talked He began to explain
About this Jesus, why He came
He opened the Scriptures and began to teach
The Preacher of preachers He began to preach…

In the wilderness the children had nothing to eat
But manna from heaven fell down at their feet
When they were dry and thirsty in a foreing land
Living waters came forth from the rock and sand
When three Hebrew children were thrown into the flame
A forth Man appeared they even called Him by name
The Manna, the Water, the Man they're all the same
If you're still confused let me say this real plain
It was Me (it was Me)
It was Me (it was Me)
I'm the One you left back there at Calvary
It was Me

Who do you think hung the stars in the sky?
Who do you think made the day and the night?
Who made the flowers?
Who made the trees?
Who made the sun and the moon and the seas?
Who gives life to all who believe?
Who do you think made the blind to see?
Who made the very air that you breathe?
Who defeated death and won the victory?
It was Me (it was Me)
It was Me (It was Me)
I'm the One that died for you at Calvary
It was Me
Who loved you when no one else would?
Who saved you when no one else could?
It was Me

Discover The Easiest Way To Master Absolute And Relative Pitch With Pitch Master Pro
I'm Not Lonely Anymore
As performed by Michael Combs
From the CD, "Soldier
"

I used to be so all alone
Wondered why I even had a phone
Nobody ever called
Seemed like no one cared at all
So I paid a trip to the House of the Lord
But I got more than I bargained for
I poured my heart out to the Him
With open arms He took me in

Chorus
And I'm not loney anymore
Ever since I met the Lord
He walks with me, He talks with me
He's what I've been looking for
I've never had a friend
Who's been a friend like Him
He's all I needed and more
I'm not lonely anymore

No more living by myself
Even though He really knows me well
He's still in Love with me
He knows how men can be
Now when I wake up from peaceful sleep
He's there to face the world with me
He never ever leaves my side
Since He's moved in I've realized

Chorus (twice)
He's all I needed and more
I'm not lonely anymore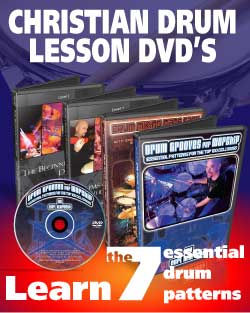 Michael Combs Performance and Accompaniment Tracks

Michael Combs' music is a powerful force that God uses to reach people with the Gospel of Jesus Christ. Here are some links where you can find performance tracks to aid in your music ministry. They are quality tracks at the best price I could find online.

Easily Learn To Sing With Perfect Pitch…Click Here!
'Cause Jesus Said So, Accompaniment CD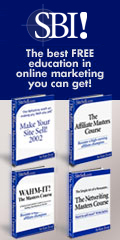 He Called My Name, Accompaniment CD
Going Fishing, Accompaniment CD
One More Song About Jesus, Accompaniment CD
I'll Be Back, Accompaniment CD
He Came Down, Accompaniment CD
Drinking from a Saucer, Accompaniment CD
American Christian, Accompaniment CD
I Came Here to Praise the Lord, Accompaniment CD
People Get Ready, Accompaniment CD
Not For Sale, Accompaniment CD
You're Invited To My Mansion, Accompaniment CD
No Wonder They Call Him Savior, Accompaniment CD
He's In The House, Accompaniment CD
They'll Never Take Jesus Out Of My Heart
I Know My Name Is Written There, Accompaniment CD
Don't See What You Are Looking For? Find it at Christianbooks.com. Great prices on music,tracks,Bibles and more. Search Here!
---